Welcome at kennel Cierne Kralovstvo (Black Kingdom in english). "Cierne Kralovstvo" is registered and certified by the Federation Cynologique Internationl (FCI) in Belgium. Allow me to introduce or kennel.
We breed bernesee mountain dogs since 1992, when we bought our fitst female Zora z Gandhyho Dvora. We have breed her since she was 7 weeks old. As she got older, she learnd us to understand a like dogs. As 2 years old she ha her first litter. She had 6 nice puppies. From this litter we kept her daughter Belinda. She is still with us and is already 12 years old. From Zora's third litter we kept 2 females Centa und Carry. We have shown them both a lot. Centa became a first JuniorChampion in Slovakia. Carry has verry mighty body build so it was a pleasure to show her. She liked shows very much and she liked to show how beautiful she is. Belinda has been covered with German dog Onyx von Riemenbeet. From her first litter came Ezop Cierne Kralovstvo who was verry successful at shows. His sister Fergie won intermediate class at Eurodog Show in Tulln with CACA title. From Belindas litter with Onyx we kept two females Iowa and Izaura Sophia. Our youngest and most successful BMD female is daughter of Iowa and Siktor the Showmaker av Milcreek – ICh. Saxana Cierne Kralovstvo. She is very successful at shows together with her coeval Greater Swiss Mountain Dog ICh. Samsara. We both Samsara in year 2003.
The show awards of our dogs:
In our kennel we have only females Belinda (she is 13 years old), Gloria ( she is 10 years old), Izaura Sophia ( she is 8,5 years old ), and ICh. Saxana and GSMD ICh. Samsara ( they both will be 5 years old in few months ). Females we breed have HD A/A, ED 0/0. We use such a cover dogs for them which have HD A/A, ED 0/0.
Our females live with us in our house. We have a big garden and we are located near the city Zlate Moravce. We have a wonderful lookout from our windows at the woods and fields that surround our hose. In these woods we go on walks and trips with our dogs. All our females are ourpets, so we care about their health and life very much. They all are every year vaccinated with
Fort Dodge Duramune Max 5 + Duramune CvK/LCI-GP - againts Canine Distemper, Adenovirus, Parainfluenza, Parvovirus, Coronavirus, Leptospira
Merial Rabisin - against Rabies
Merial Merilym - against Lyme disease, Borelliosis
We use Pratel, Paraquistel Plus, Drontal Plus or Optivermin for deworming and the Duowin contact or K9 Advantix against outside parasites.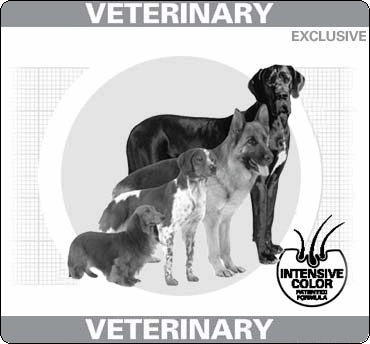 And we fed only with top mess Royal Canin Vet Size.
Zlate Moravce are 120 km away from our capital city Bratislava. Slovakia is located in central Europe. Our country is surrounded by Austria with capital city Wien, Hungary, Poland and Czech republic. Wien is 200 km away from Zlate Moravce.

If you have any other questions feel free to ask.